Afghanistan and Israel plot to seize opportunities to maximize US foreign policy weaknesses , foibles , incoherencies and backtrackisms .....
http://news.antiwar.com/2013/12/23/as-afghan-deadline-nears-us-backtracks-on-ultimatum/
Leaving Afghanistan 'Still Possible,' Says US
by Jason Ditz, December 23, 2013
The Obama Administration miscalculated badly with the December 31 ultimatum on Afghanistan. They threatened to withdraw outright from the country if President Hamid Karzai didn't sign the Bilateral Security Agreement (BSA) to keep US troops in the nation "
through 2024 and beyond
."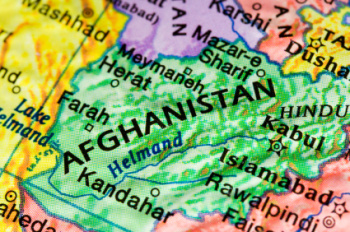 The assumption that Karzai would be scared into signing off has proven untrue, and there's just a week left before the "deadline" passes, so now administration officials are playing it off like the
deadline was never real to begin with
.
Though they say leaving is still "possible," they insist they're willing to wait for the deal now. Others conceded that they haven't considered setting a new deadline and one added "I think it's pretty obvious why."
The Afghans never took the threat seriously, and indeed the Pentagon continued to maintain that not occupying Afghanistan in 2015 was not even seriously considered.
Though the US continues to play up the idea of "
alternatives,
" there is a clear sense that whether netting a signature from Karzai, his successor, or some other random Afghan, the Obama Administration will, by hook or by crook sustain the occupation, and that's been their intention all along.
Kerry Framework the Latest Chance to Demand Spy's Freedom
by Jason Ditz, December 23, 2013
The latest reports from Israeli Channel 2 say that Prime Minister Benjamin Netanyahu is
going to hold up the peace talks
with the Palestinians, conditioning them on the US agreeing to free convicted spy Jonathan Pollard.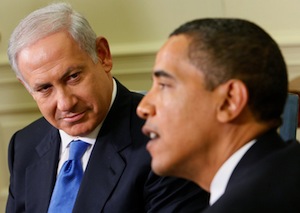 The US-born Pollard was convicted of stealing classified material on behalf of Israel, and remains in prison. Israel granted him citizenship several years into his prison term and has since demanded his "return."
Channel 2′s report said it
was unclear at which point
Netanyahu was intending to hold up the peace process, and that it could come either in response to Secretary of State John Kerry's peace framework, or as a condition of following through on already promised releases of detained Palestinians.
White House officials have been quoted in the Israeli press saying President Obama remains opposed to releasing Pollard, though their determination to advance the Israel-Palestinian talks, despite most of Israel's government being opposed to reaching a deal on general principle, may convince them to give in. That's Netanyahu's hope, at least.
So , Iran should completely shutdown all enrichment and completely walk away from its nuclear program..... but as for the US and its nuclear weapon program.....
One Year After Unveiling, Scheme $150 Billion Over Budget
by Jason Ditz, December 23, 2013
When the Obama Administration unveiled a $208 billion "modernization" plan for nuclear weapons, there were twin focuses, on the enormous waste of money and on the budget being unrealistic.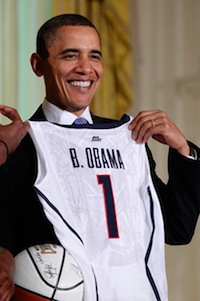 Just over a year later, the Congressional Budget Office is saying exactly what the thinktanks were: that the budget was a pipedream and that the
real cost will be at least $355 billion
.
President Obama has been pushing for massive increases in nuclear spending for years, calling it
"long overdue."
The plan is under criticism as a violation of the spirit of his promise not to develop "new" nuclear arms.
Violating the spirit but not technically the letter of agreements is very much in keeping with administration policy these days, however, and they insist that modernizing weapons is not technically the same as developing "new" ones, even if the replacements are dramatically more expensive and have totally different features and uses.
Wasting billions on replacements for unused and unneeded weapons is the in-thing right now, and while neither is expected to spend nearly as much both Britain and
Russia
are also pushing modernization programs on parts of their nuclear arsenals.
http://news.antiwar.com/2013/12/23/87-children-among-301-killed-in-aleppo-barrel-bomb-strikes/
Makeshift Bombs Take Heavy Toll on Bystanders
by Jason Ditz, December 23, 2013
Exact figures are impossible to verify and several different factions offered different splits on civilians versus rebels killed in the barrel bombings, but the trend is clear, that the strikes killed massive numbers of non-combatants.
That's unsurprising. Barrel bombs, a makeshift munition that amounts to an oil barrel filled with TNT and pushed out the back of a helicopter, are powerful but notoriously imprecise.
That's a particular problem because the bombs have been used primarily in areas where the rebels are dug-in, and that often means highly populated districts where civilian deaths are inevitable.
Iran.........
Iran at Geneva II 'non-negotiable'
File photo shows Syrian protesters with their country's flag.
Tue Dec 24, 2013 1:53PM GMT
0
When adversaries are so illogical, their agenda needs to be simply ignored with contempt. And by contrast, an alternative, more reasonable agenda should be counter-posed and delivered with an ultimatum.
Take it or leave it.
Let's look at the way the United States of America, and its clients Saudi Arabia and the fake Syrian political opposition, are placing outlandish demands over the forthcoming Geneva negotiations. The US, Saudi Arabia and the exiled Syrian National Coalition do not want Iran to attend the political negotiations scheduled next month in Geneva.
The conference – known as Geneva II – is supposedly aimed at finding a peaceful transition in the war-torn Arab country, where nearly three years of foreign-backed violence has claimed 100,000 lives, displaced millions of citizens and destroyed swathes of infrastructure.
Last week, the United Nations and Arab League Envoy to Syria, Lakhdar Brahimi, unveiled a list of some 30 countries due to attend the Geneva II summit early in the New Year. They comprise the five permanent members of the UN Security Council – the US, Russia, China, Britain and France, as well as neighboring countries: Jordan, Lebanon, Iraq and Turkey.
Regional countries also invited to attend include Egypt, Saudi Arabia, Qatar, Kuwait, the United Arab Emirates, Bahrain and Oman. Other nations, too, from as far away as Algeria, Morocco, South Africa and Brazil, are said to be on their way to the Swiss city for the Syria conference slated for 22-24 January.
Yet, Iran – the one country that deserves a front row seat in this process – is being excluded. Iran is Syria's closest ally in the Middle East and has a regional stature that can bring crucial, positive influence to expedite the successful outcome of negotiations.
The government in Tehran has consistently called for a peaceful, political resolution to the Syrian crisis and has emphasized the primacy of Syrian self-determination. Iran is also currently the president of the Non-Aligned Movement representing nearly two-thirds of the world's nations, including several of those invited to attend the Geneva II summit.
So, it is illogical and indeed risible that Washington and its Saudi clients are demanding that Iran be excluded from the talks. A spokesman for the US government said, "It is hard to imagine Iran's participation". It is only hard to imagine for somebody who is intellectually comatose.
Even the normally Washington-obliging UN chief Ban Ki-Moon and Syria envoy Lakhdar Brahimi have called for Iran's participation in the Geneva II summit. Of course, Russia and China have endorsed Iran's attendance. And perhaps most important of all is the endorsement from the Syrian government of President Bashar al-Assad. Syria's Prime Minister Wael al-Halqi said, "We urge Iran to be present as a key player. Iran's presence would be beneficial in resolving the Syria issue."
Against this near-unanimity and compelling logic for Iran's participation in the Syrian peace process, is the unreasonable veto of the US and its obdurate clients. This US and Saudi veto is not only illogical, it is patently disingenuous.
On one hand, Washington and Riyadh are accusing Iran of backing "Syrian regime violence" and "destabilizing the region," yet on the other hand they claim that Iran is not germane to finding a peaceful settlement.
The US-backed Syrian National Coalition, which does not have any national base in Syria, but instead resides in luxury hotels paid for by their Saudi and Qatari patrons, has not only insisted that Iran does not attend, but that Syrian President Assad must stand down in any transition.
Meanwhile, the US and Saudi-sponsored Al Qaeda terror networks ripping Syria apart have rejected any form of political negotiation. Al Nusra Front, the Islamic State of Iraq and Levant and the latest phantom creation – the Islamic Front – have vowed to continue waging their terror war regardless of Geneva II.
These two aspects – the illogical exclusion of Iran and the ongoing covert backing of terror squads – are proof that Washington and Saudi Arabia have no interest in working towards a genuine peaceful solution in Syria. The Americans are paying lip service to the political process, but their actions speak louder of their real objective – regime change.
Washington and Saudi Arabia do not want Iran to attend Geneva II because these adversaries know that Iran would help bolster the political case for Syrian independence and self-determination, which would inevitably underpin the democratic mandate of the incumbent Assad government.
In the face of this American and Saudi intransigence, Syria, Russia, China and Iran should respond with their own combined ultimatum. There can be no Syrian peace process or settlement without Iran's participation.
If Washington were really serious about facilitating peace in Syria, then it has to back down on its obstreperous attitude towards Iran. Washington can also call off its dogs of war by yanking on the Saudi chain and bringing those elements to heel. Take it or leave it.
Russian Deputy Foreign Minister Gennady Gatilov stressed on Friday that Iran should be invited to the upcoming international peace talks, emphasizing that the Syrian crisis could not be settled without Iran's engagement.
UN-Arab League Special Representative for Syria Lakhdar Brahimi told media on Friday that Iran's participation in the Syria peace conference, scheduled for January 22 in the Swiss city of Montreux, near Geneva, had not been decided yet due to the US opposition.
"The US is still not convinced Iran's participation would be the right thing to do," Brahimi said, adding, however, that "Iran is not off the list for the moment."
Syria has been gripped by a deadly crisis since 2011. Reports indicate that the Western powers and their regional allies - especially Qatar, Saudi Arabia, and Turkey - are supporting the militants operating inside the country. According to the United Nations, more than 100,000 people have been killed and millions displaced in the violence.
FC/PR
http://www.tehrantimes.com/politics/113006-nuclear-talks-progressing-slowly-zarif