Syria......
Militias Won't Accept Islamist System in Kurdistan
by Jason Ditz, December 02, 2013
When al-Qaeda fighters started invading Syrian Kurdistan over the summer, militias
issued a call to arms
, urging every able-bodied Kurdish man to take up arms against the foreign invaders. They got lots of men, and surprisingly a lot of women as well.
While women haven't been publicized as heavily involved in the Syrian civil war,
Buzzfeed has a new article detailing
the Kurdish women who eagerly joined up, fighting against not only al-Qaeda dominance of Kurdistan, but the al-Qaeda ideology, in which women are second-class citizens.
In the past few months, Kurdish militias, mostly the PYD,
have routed al-Qaeda across their territory
, ousting them from most of the region and declaring
autonomy.
The idea of the autonomy declaration is that Kurdistan will not ally with either the rebels or the government, but instead will rule itself until the war is over. Though al-Qaeda is obviously the one contesting this primarily, other rebel factions have also condemned the
declaration
as "hostile" to their ambitions, and Turkey is also opposed to anything that increases Kurdish autonomy along their borders.
Afghanistan.....
http://news.antiwar.com/2013/12/02/nato-to-karzai-sign-pact-or-occupation-will-end/
NATO Chief Echoes US Demands for Immediate Signature
by Jason Ditz, December 02, 2013
NATO Secretary-General Anders Fogh Rasmussen has joined the US calls for Afghan President Hamid Karzai to sign the Bilateral Security Agreement (BSA),
warning he risks an end
to the "Afghan mission" if he doesn't sign it before the year's end.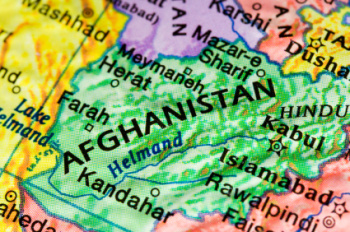 The BSA would govern US military present beyond 2014, and is intended to ensure US forces remain in Afghanistan "
through 2024 and beyond.
" NATO will seek a similar pact, but only after the US deal is in place.
Karzai, whose term in office ends in April, insists he won't sign before the elections, and wants concessions to end US night raids and drone strikes. The US insists the deal must be signed by the end of this month or else.
Pentagon officials have repeatedly said that the "zero option" of leaving after 2014 hasn't been considered, but the Obama Administration has repeatedly thrown the prospect in Karzai's face when it wants to speed up an agreement.
http://antiwar.com/blog/2013/12/02/why-karzai-is-stonewalling-a-security-agreement-with-us/
Why Karzai Is Stonewalling A Security
Agreement With US
John Glaser, December 02, 2013
Afghan President Hamid Karzai is being depicted in the media as an obstinate spoiler who is sabotaging America's plans for a decade or more of continued U.S. military occupation of Afghanistan by refusing to sign a status of forces agreement (SOFA) governing future troop presence. Who knows, maybe he is an obstinate saboteur. But his stated reasons for thwarting a security deal in the lead up to the scheduled 2014 drawdown are substantive.
I've
written before
about how ironic it is that the sticking point on a SOFA is whether U.S. troops will be granted legal immunity from Afghan law, since it kind of implies expectations on both sides that U.S. soldiers will continue to commit crimes. And yes, the security deal does hinge on this question of legal jurisdiction, but there is a more literal
reason
to stall the agreement.
This ably reported piece in the
Los Angeles Times
puts Karzai's reluctance to sign a deal in the context of continued civilian casualties caused by U.S. troops. A September drone strike, the article explains, killed 14 people who residents say were civilians and U.S. officials say were Taliban.
"There were pieces of my family all over the road," said Jan, recalling the deadly Sept. 7 late afternoon incident in an interview last week. "I picked up those pieces from the road and from the truck and wrapped them in a sheet to bury them.

"Do the American people want to spend their money this way, on drones that kill our women and children?" he asked.

The repercussions of such strikes are felt far beyond the dark escarpments of Kunar province. The grief and rage of Jan and his relatives help explain the approval among some Afghans of President Hamid Karzai's thus far non-negotiable demand that civilian casualties cease if he is to sign a proposed 10-year security agreement with the United States.

Karzai responded to the Kunar attack by accusing the United States of recklessness and callous disregard for innocent Afghans. After a child died in a drone strike Thursday in southern Afghanistan, Karzai suggested that the attack had ended any chance of an accord.

Civilian deaths at the hands of U.S. forces have long poisoned Karzai's relationship with the United States. That antagonism has hardened this month into a vise that could abruptly end America's 12-year, multibillion-dollar investment in Afghanistan, despite a decline in civilian casualties due to new safeguards by foreign forces.
Under current agreements, U.S. forces operate under the legal jurisdiction of the U.S. military, which makes it next to impossible for Afghans to seek recourse for operations that scatter their family's body parts all over the road. And as the last decade of occupation has indisputably demonstrated, the U.S.
typically has a rather blasé attitude
about investigating and prosecuting crimes committed by American soldiers.
This has led the Obama administration to, once again, threaten a "zero option," in which all U.S. troops are pulled out in 2014 as they were in Iraq in 2011. The administration quite clearly wants to avoid this, but they aren't about to leave U.S. troops to the Afghan legal system. So, the zero option is a real possibility – a good thing for everyone, including Afghan civilians.
"The possibility of a military presence into 2024 is unacceptable,"
says
Representative Barbara Lee (D-CA). "There is no military solution in Afghanistan. After 13 years and more than $778 billion invested in an unstable country and the corrupt Karzai government, it's time to bring our troops and tax dollars home."
http://news.antiwar.com/2013/12/02/afghan-senate-chairman-opposes-us-pact/
Says He Prefers Deal Already Agreed to in 2011
by Jason Ditz, December 02, 2013
While US officials have attempted to portray Afghan President Hamid Karzai as alone in his refusal to sign the Bilateral Security Agreement (BSA), which extends US military occupation of the country "through 2024 and beyond," he has significant company.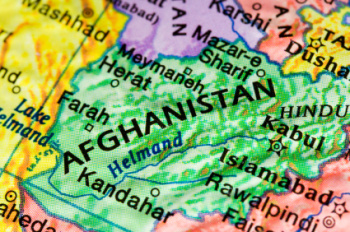 Afghan Senate Chairman Fazl Hadi Muslimyar s
ays he opposes the BSA as well
, saying that the partnership agreement the US and Afghanistan negotiated in
2011
was much better.
That previous deal, to the extent the public was told anything about it, appeared to leave open a lot of controversial issues addressed in the BSA, which is likely why the US is so keen to have the BSA approved as the ultimate deal, since it gives them immunity for virtually everything they do in the country.
http://news.antiwar.com/2013/12/02/77-killed-as-afghan-taliban-forces-clash-in-badghis/
Scores Wounded in Three Days of Heavy Fighting
by Jason Ditz, December 02, 2013
Local officials in Afghanistan's Badghis Province are confirming major casualties in three days of fighting between the Afghan military and Taliban fighters.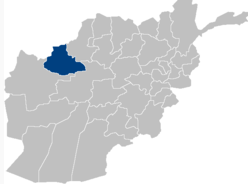 They put the overall death toll at 77, including 57 Taliban and 20 Afghan soldiers, adding 48 other Taliban were wounded in the fighting. There was no word of the Afghan military's wounded toll.
Neither the Taliban nor the Afghan military have yet commented to confirm the tolls, but local officials also claimed five different Taliban leaders were among those killed.
The fighting began three days ago with an ambush by Taliban fighters on a patrol in Bala Morghab District, and unlike most ambushes, the fighting just keep expanding. It wasn't clear from comments if the fighting is entirely over even now.
and......
http://rt.com/news/afghanistan-nato-pact-karzai-625/
NATO chief Anders Fogh Rasmussen has joined the US in urging Afghan President Hamid Karzai to sign a security agreement with Washington by year's end. Karzai has so far been reluctant to sign the deal, which would grant US troops legal immunity.
Rasmussen said that ratifying the Afghan-US bilateral security agreement was an indispensable condition for NATO's multinational International Security Assistance Force (ISAF) to continue its military mission in Afghanistan beyond 2014.
"Let me be very clear: It is a prerequisite for our presence in Afghanistan beyond 2014 that an appropriate legal framework is in place," Rasmussen told reporters at a briefing at NATO headquarters in Brussels.
Without the deal "it will not be possible to deploy a train, advise, assist the mission to Afghanistan after 2014," Rasmussen said. NATO previously announced plans to leave up to 12,000 soldiers in Afghanistan on a training mission after 2014.
Caught between US and Taliban
The US and NATO missions in Afghanistan have lasted for nearly 12 years now, becoming the longest-ever for US and NATO troops. If Western troops Washington leave, Karazi's government, derisively called a "Kabul administration" by the Taliban, controls only part of the country.
The White House has been stepping up pressure (http://rt.com/news/us-afghan-security-pact-169/) on Kabul to push the security agreement through, so that plans for the West's military presence in Afghanistan can be worked out.
On Monday, US Ambassador to NATO Douglas Lute told journalists that the security deal was needed to bring over $8 billion for Afghan security forces and development assistance in general.
Opinions on the deal inside Afghanistan are split.
The Afghan traditional assembly of elders, the Loya Jirga, approved the security pact last month, and many senior figures in Afghanistan are disappointed with Karzai's hesitation.
The Taliban, which is naturally against the deal, is urging the country's president, whom they usually denounce as a "US puppet," not to sign the security deal.
"Karzai, the president of the Kabul administration, apparently conditionally refused to sign the BSA,"Taliban's spokesman Zabihullah Mujahid was as quoted as saying by The Guardian.
"The decision of the Afghan nation is clear: they don't want any occupier in our homeland," the spokesman said.
The overwhelming majority of the 80,000 international forces in Afghanistan are American soldiers.
US National Security Adviser Susan Rice said during a recent trip to Kabul that Washington is considering the so-called "zero option" of withdrawing all American troops from Afghanistan by the end of next year if President Karzai persists in refusing to sign the security pact.
If the Americans leave altogether by the end of the next year, the other ISAF member states are unlikely to leave their troops in the Afghan mountains face-to-face with the Taliban.
Pact of discord?
The draft security deal published by Karzai's government on November 20 contains a number of much-debated contentious articles.
For example, US forces remaining in Afghanistan after 2014 would be under US military jurisdiction, and not subject to Afghan law.
Under the pact, US forces would be allowed to enter Afghan homes in "exceptional" circumstances.
The deal displays a willingness by the US to retain their military outposts for many years, while continuing funding for Afghan security forces.
The pact is envisaged to end by 2024, as would the presence of US troops in Afghanistan.
Karzai's bargaining chips
However difficult for Karzai the choice might be, he still has room for maneuver. The Afghan president, who is not going to take part in presidential elections next spring, has said he
will not sign
the security pact with the US before the elections, when it would be up to his successor to walk a tightrope between the Taliban and the ISAF.
Karzai is trying to gain as much as possible out of the situation, setting a number of preconditions for signing the deal.
He wants the White House to release Afghan prisoners from the Guantanamo Bay detention facility, as well as softening their tactics in Afghanistan, and ending the practice of searching people's homes while conducting security operations.
This weekend, Karzai also claimed the US had cut off vital fuel supplies to the Afghan police and army for patrolling and executing military operations against the Taliban. Washington denied the allegation, saying the fuel supplies had not been stopped.
Karzai is also seeking an apology from the US for harm caused to Afghan civilians during the war, a letter from President Barack Obama said.
US National Security Advisor Susan Rice, who is also America's envoy to the region, replied to Karzai:"There's no need for the United States to apologize to Afghanistan. Quite the contrary. We've sacrificed and supported them in their democratic progress, in tackling the insurgency and Al-Qaeda."
The insurgency in Afghanistan is far from over. Even if President Hamid Karzai abstains from signing the pact, his successor is very likely to do it anyway to ensure the promised foreign financial support. And once the pact is signed, the situation in Afghanistan is very likely to
remain
more or less the same till 2024.