Israel......
http://news.antiwar.com/2013/12/27/report-kerry-offered-pollard-release-to-israel/
( Kerry must think he's President or something , right ? )
Officials: Obama Hadn't Approved of Idea
by Jason Ditz, December 27, 2013
Reports swirling around the Israeli press say that Secretary of State John Kerry
has offered to release
convicted spy Jonathan Pollard and secure his departure to Israel if the Israeli government doesn't renege on the promised releases of Palestinian detainees.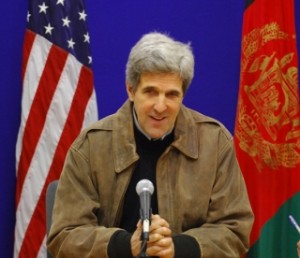 The Channel 10 report cited unnamed Israeli sources saying Kerry made the promise, but that he conceded he hadn't asked Obama about it, and Israel doubts Kerry can actually get Obama to approve.
Other
reports
simply said Kerry had agreed to "consider" the release, but hadn't promised to actually do so. The prisoners are scheduled to be released over the weekend.
Neither
the White House nor the State Department was willing to comment on the report, and it seems unlikely that the US would agree to such a release merely for Israel agreeing not to renege on past promises.
and....
Binyamin Netanyahu braces for personal US backlash on Iran
DEBKAfile
Exclusive Analysis
Dec 28, 2013, 12:31 PM (IDT)
DEBKA
file
reports: US and Israeli intelligence analysts have no doubt that Palestinian leader Mahmoud Abbas stands in the way of a negotiated peace accord with Israel, because he is sure he can get more by diplomatic manipulation and anti-Israel propaganda. Yet the Obama administration is planning to hold Binyamin Netanyahu to blame for the impasse in the talks by depicting him as a serial denier of peace and political failure. This is intended as payback for his bid to turn Congress against Obama's policy of détente with Iran.
More>
http://news.antiwar.com/2013/12/27/key-khamenei-aide-calls-for-direct-us-iran-talks/
Says P5+1 Talks Should Also Involve Side Talks With Everyone
by Jason Ditz, December 27, 2013
In comments that suggest a major rebuke to Iran's hardliners, Ali Akbar Velayati, a top foreign policy aide to Grand Ayatollah Ali Khamenei, expressed
support for bilateral talks
with every P5+1 member nation, including the United States.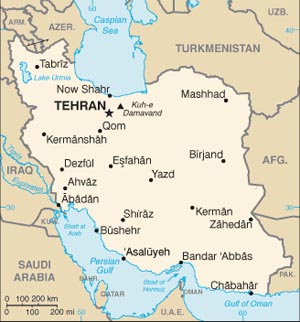 "We aren't on the right path if we don't have one=-on-one talks with the six countries," Velayati warned, saying he believes having only the talks with the P5+1 as a whole supports an idea of "unity" against Iran.
Hardline politicians have opposed the P5+1 talks themselves, and have been harshly critical of the Rouhani government for even broaching bilateral contact with the US after decades of acrimony.
Velayati's comments are a de facto Khamenei endorsement for the idea, and mean it will be almost impossible for hardliners to suggest that the idea is not acceptable as part of Iranian policy.
http://news.antiwar.com/2013/12/27/uk-army-chief-disputes-camerons-call-for-afghan-pullout/
Predicts Taliban Will Retake 'Captured' Territory
by Jason Ditz, December 27, 2013
In an interview today with the
Daily Telegraph
, British Army Chief Sir Peter Wall undercut Prime Minister David Cameron's recent "mission accomplished" comments, which came with a call for an Afghan pullout.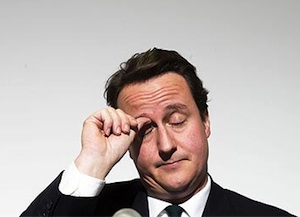 While Cameron
claimed
a "basic level of security" meant British troops could "come home with their heads held high," Sir Peter predicted the Taliban would retake "captured" territory.
Though he didn't directly talk about the size of a military presence he'd want to see, he made it clear that he believes the Taliban is "disrupted" and needs to be "assimilated," in what could be a long process.
The Cameron government has been eager to end its costly military involvement in Afghanistan, and hopes to have the last of its 5,200 troops out by the end of 2014. Though the US is in talks to keep its troops "through 2024 and beyond," it is widely believed the Cameron government won't be joining them in any major way.
http://news.antiwar.com/2013/12/27/report-syrian-army-killed-60-islamist-rebels-north-of-damascus/
Troops Ambushed Rebels Near Maaloula
by Jason Ditz, December 27, 2013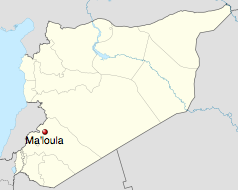 The town of Maaloula has
repeatedly
changed hands between rebels and the Syrian military, and fighting has continued in the surrounding countryside. Today's ambush appears to targeted rebel reinforcements from another town in the area.
The fighters belong to the Liwa al-Islam, one of the Salafist factions in the rebellion, and the group reported that about 400 fighters were involved, with 60 dead and dozens wounded.
Details on the Syrian civil war continue to be difficult to confirm with no independent media on the ground, though both the pro-rebel Syrian Observatory for Human Rights and the Syrian state media told much the same story today.