Afghanistan....
http://news.yahoo.com/kabul-rebuffs-us-demand-sign-security-deal-soon-075540930.html
US Demands Deal by Year's End
by Jason Ditz, November 21, 2013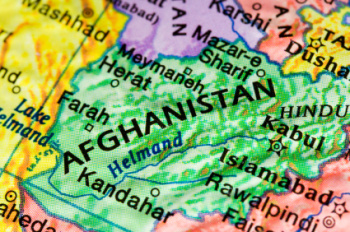 Karzai suggested that the pact "should be signed when the election has already taken place, properly and with dignity." It had long been believed that a deal wouldn't be possible until Karzai's successor was elected at any rate, though after the deal was reached US officials hoped the jirga would sign off on it early.
And now they're demanding it. White House officials
issued an ultimatum
in the wake of Karzai's comments, demanding that the Afghan government finalize the pact by the end of December, or risk the US leaving outright.
That threat ironically means a lot more to whoever wins the election in April than it will to the Afghan people, and by extension much of the Loya Jirga, as many resent the occupation and oppose its continuation unless under very strict limitations. Karzai's successor would likely prefer the troops to stay to try to prop up his government, but whoever it is won't be able to do anything about it until after the April vote.
Afghan Jirga Gets a Vote, Why Not Congress?
by Jason Ditz, November 21, 2013
They appear to be in the minority so far, but a handful of senators both Democrat and Republican are
pushing a resolution that would oblige
the Obama Administration to bring the Bilateral Security Agreement (BSA), which will keep US troops in Afghanistan "through 2024 and beyond," to an actual vote in the Senate.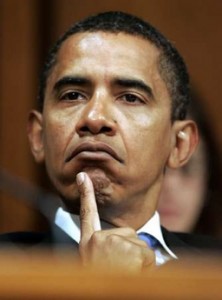 The text of the deal was finalized yesterday, and is being presented to the Afghan Loya Jirga, the nation's informal tribal assembly, for a vote before ratification. The Obama Administration has suggested no intention of putting it to the US Congress, however.
And that's not surprising. Though the US Constitution does require a two-thirds majority vote of the US Senate for any treaty, in recent history US presidents have
ignored that requirement
on many controversial pacts, arguing that they aren't technically treaties, but rather an "
executive agreement
" which Congress gets no say in.
The senators are hoping to attach a requirement for a vote to the National Defense Authorization Act (NDAA), but White House officials say that the pact is in keeping with President Obama's public statements, and no such vote should take place.
Iran nuclear talks hit snag or perhaps not .....
Compromise Would Allow Work on Arak Reactor
by Jason Ditz, November 22, 2013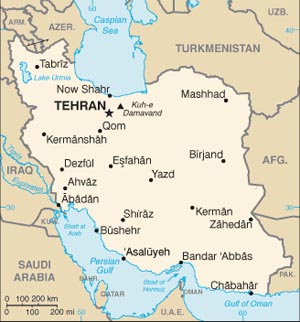 Iranian Foreign Minister Javad Zarif said the lack of top officials meant yesterday's negotiations, which focused on compromises on areas of disagreements, had to be consulted on after the talks adjourned. Other Iranian officials termed the results
promising, and
the deal is said to be back on the right track.
Among the compromises reached was the question of the Arak Heavy Water Reactor. Under the terms of the deal, Iran could continue work on the plant itself during the six month "interim" deal, but would not make any more fuel rods for it in that time. The reactor runs on unenriched uranium.
Another sign that the interim deal may be imminent came in the Israeli press, where officials say Netanyahu has more or less stopped trying to kill that pact, believed it is "
out of reach
," and is instead focusing on trying to prevent a final deal from being negotiated after the six month interim period is over.
No Plans for Foreign Ministers to Attend Talks
by Jason Ditz, November 21, 2013
The prospect of Iran and the P5+1 hammering out a deal in the current three days of talks in Geneva is looking less and less likely,
as every single foreign minister
from all six P5+1 nations were missing in action.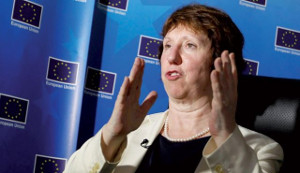 Iran seemed taken aback by this, saying there were none of the bilateral talks they were expecting and that there is "
no prospect
" for a deal at the present.
The State Department shrugged off the news, saying all six nations had agreed the European Union's Catherine Ashton would do all the negotiating for now. Ashton suggested the foreign ministers might come later if the talks made progress, but that there are "
no plans
" for that to happen currently.
The last round of Geneva talks had virtually finalized a deal, at which point all of the foreign ministered show up for an expected signing ceremony that was later killed by last minute French opposition. It had been assumed they'd return to where they left off at those talks, but officials seem content to tone down the talks for now, which not only downgrades the prospect for a deal, but raises the chances that even if Ashton does get something close to finalized, the foreign ministers might kill it again if and when they bother to show up.
Demands Would Alienate Other Nations
by Jason Ditz, November 21, 2013
The White House has issued another statement criticizing Israel's stance on diplomacy with Iran, insisting their "all-or-nothing" proposal, demanding Iran unilaterally give up the sum total of its civilian nuclear program and not accepting anything less,
was a recipe for war
.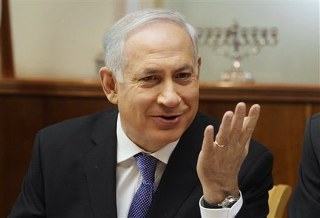 Terming Israel's position a demand for "total capitulation" from Iran, White House officials said they believed if the world took that position Iran really would try to make a nuclear weapon, and that would lead to a war.
Israeli officials don't seem to be disputing that aspect of their demand, and indeed the fact that the demands would be rejected and could then be used as a pretext for war appear to be their primary appeal for hawks in the Netanyahu government.
The White House comments warned that the position risked alienating other P5+1 members, as well as other nations who up until now have been abiding by the sanctions, but which might jump ship if the demands of Iran get less and less reasonable. Though they offered no specifics, there have been reports of some nations growing weary of the endless sanctions position, and the US warning might reflect that.
Pakistan......
Attack on School Putting Civilian Lives in Danger
by Jason Ditz, November 21, 2013
NATO is about to lose access to its primary supply line into occupied Afghanistan, the Khyber Pass, as Imran Khan, the leader of the Pakistani Tehreek-e Insaf (PTI), the political party which runs the Khyber Pakhtunkhah Province (KP) through which the supplies travel,
has vowed to implement a blockade
in retaliation for US drone strikes.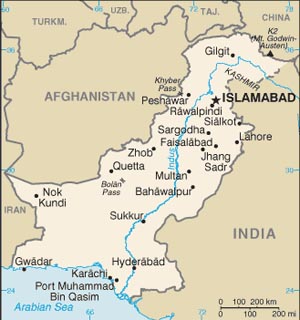 Khan had initially threatened such a blockade after the November 1 US drone strike that killed Hakimullah Mehsud, just 24 hours before Hakimullah was set to open peace talks with the Pakistani government, but delayed his plans when no US strikes followed.
Last night, the day of Khan's initial deadline for ending all drone attack, the US drones attacked a religious school in the KP city of Hangu, destroying it and killed eight people.
The ruling party on a national level, the Pakistani Muslim League-N (PML-N) has not yet commented on the planned blockade, and Khan has accused their leader, Prime Minister Nawaz Sharif, of secretly permitting the US strikes even as he publicly condemns them. PML-N officials denied the allegation, but gave no indication they'd do anything about the latest attack.