http://news.antiwar.com/2013/01/23/pakistan-presses-us-for-answers-on-drone-strike-plans/
FM Seeks 'Clarification' on Reports 'Rules' For Killings Don't Apply in Pakistan
by Jason Ditz, January 23, 2013
Pakistani Foreign Minister Hina Khar has met with US Ambassador Richard Olson today,
pressing
the US diplomat on reports that the Obama Administration's new "playbook" defining the rules for assassinations has explicitly excluded Pakistan to allow the CIA to continue drone strikes there with impunity.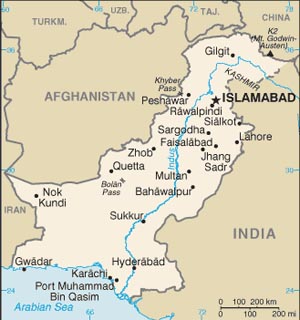 Khar also expressed concerns about reports that the US is planning to escalate its enormous drone war against Pakistan's tribal areas, a huge sore spot in the relationship between the two nations and likely a top election issue in Pakistan in the next few months.
Members of the Pakistani Senate
blasted
reports of the US escalation yesterday, saying that the US strikes against Pakistani territory not only violate the nation's sovereignty but also international law.
The US has repeatedly shrugged off Pakistani complaints about drone strikes, saying they assume Pakistan is giving them "tacit consent" since they haven't done anything to physically force them to stop attacking the tribal areas. The strikes have killed thousands since President Obama first took office, and only a few dozen of the victims have ever been identified.
and....
Seven Killed in Latest Attacks Outside of Capital City
by Jason Ditz, January 23, 2013
US drone escalation in Yemen has been anticipated to continue into 2013, but perhaps no one imagined just how much
escalation
there would be, as the Obama Administration has launched attacks for five consecutive days now, killing 24 people.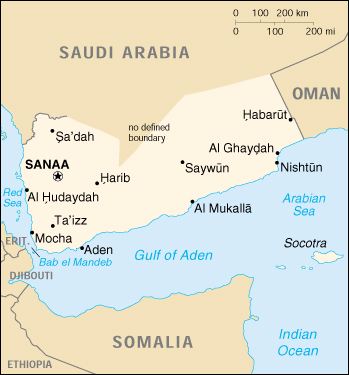 The latest strike came in Khwlan, just southeast of the capital city of Sanaa, with a missile destroying a car and killing at least
seven
people in the area. All were labeled "suspected militants" by Yemeni officials.
US drone
strikes against Yemen
have soared in the past year, with 17 attacks in 2011 and 54 in 2012. January isn't even over but 2013 looks to be on pace to be dramatically more yet again, with Yemeni ruler Maj. Gen. Hadi
cheering
the strikes and insisting they will continue.
Still, the civilian deaths in such strikes, poorly documented as they are, have created some dissent in the Yemeni cabinet, with at least one minister
criticizing
the attacks as a human rights violation. As more attacks cause more innocent deaths and predictably more blowback, opposition may continue to grow.
and....
http://www.dailytimes.com.pk/default.asp?page=2013\01\24\story_24-1-2013_pg7_2
Afghan 'spy' killed over US drone strikes: officials
PESHAWAR: Militants on Wednesday dumped the mutilated body of a purported Afghan spy accused of collaborating on US drone strikes that killed a prominent warlord in Pakistan this month, officials said. The body of the man, identified as Asmatullah Kharoti, was found in Wana, the main town of the South Waziristan tribal district, which borders Afghanistan.

Local officials said he had been shot dead and there were wounds on his neck. Two notes on the body ordered the remains to be left on the roadside until 10am "so that everyone could see the fate of spies", and the second accusing him of being a spy and being responsible for US drone attacks.

"He is a spy and was giving information to US and ISAF forces in Afghanistan about our activities," a local official quoted the note as saying. "He is responsible for the killing of five of our senior members, including Mullah Nazir, in drone attacks."

Nazir was killed in a US drone strike on January 2. He was the main militant commander in South Waziristan and sent insurgents to fight US, NATO and Afghan government troops in Afghanistan, and was accused of sheltering al Qaeda. He was one of the most high-profile victims of US drone strikes in Pakistan. Two militants from Nazir's group who spoke to AFP accused Kharoti of giving Nazir a digital holy Quran, fitted with chips to track his movements, during a meeting at an undisclosed location in Afghanistan."When Mullah Nazir was returning, US drones fired missiles at him in Pakistani area," one of the militants said. afp