http://www.infowars.com/obama-to-compromise-on-unconstitutional-cyber-security-executive-order/
Kurt Nimmo
Infowars.com
October 25, 2012
The Obama administration will modify its cyber security executive order to make it more politically palatable.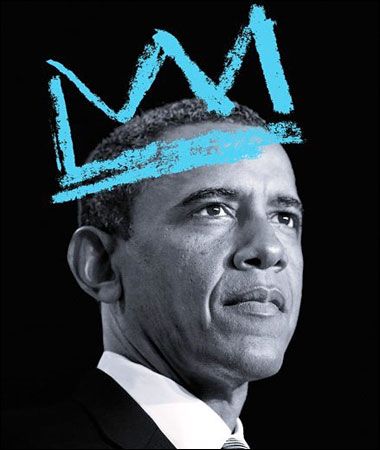 Obama's cybersecurity EO will bypass Congress and the will of the American people.
"President Obama is reported to be willing to compromise on cybersecurity," writes
Taylor Armerding
for CSO Online, a network security website.
More than a month after
rumors about Obama's executive order
, "there are reports that a final draft is circulating that includes a major compromise to settle differences between those who want government to have free access to networks under attack, and those concerned about violations of privacy," Armerding reports.
On October 20, the AP posted a report stating the EO would "direct U.S. spy agencies to share the latest intelligence about cyberthreats with companies operating electric grids, water plants, railroads and other vital industries to help protect them from electronic attacks," according to a copy obtained by the AP.
The EO would authorize the Department of Homeland Security, "the Pentagon, the National Security Agency (NSA), the director of national intelligence, and the Justice Department" as cyber cops "in the name of national security, of course," writes
Joe Wolverton, II
.
"The president claims that this legislative lassitude is forcing him to bypass the Constitution and act alone to protect the country from cyberattacks. Once Barack Obama signs his name to this edict and assuming compliance with its mandates changes from voluntary to involuntary, he will possess powers only dreamed about by the most ambitious dictators of history," Wolverton continues.
The Obama administration has cited the dubious threat of Iran using cyber terrorism against the United States. "The military is ready to retaliate if the U.S. is hit by cyberweapons, Defense Secretary Leon Panetta said. But the U.S. also is poorly prepared to prevent such an attack, which could damage or knock out critical services that are part of everyday life," the AP reported.
In September, following website slowdowns at Bank of America, JPMorgan Chase and other mega-banks, Sen.
Joe Lieberman
accused Iran of being behind the attacks. "I think this was done by Iran," Lieberman said, "and I believe it was a response to the increasingly strong economic sanctions that the United States and our European allies have put on Iranian financial institutions."
Did Iran really attack banks? The answer is classified.
Earlier this month, Defense Secretary
Leon Panetta
said the United States faces a threat equivalent to the September 11, 2001 terrorist attacks or the Japanese attack on Pearl Harbor.
Many analysts, however, believe the cyber attack meme is seriously overblown. "There's an enormous amount of money and power that results from pushing cyberwar and cyberterrorism: power within the military, the Department of Homeland Security, and the Justice Department; and lucrative government contracts supporting those organizations. As long as cyber remains a prefix that scares, it'll continue to be used as a bugaboo," writes
Bruce Schneier
, a security technologist and author.
In addition, hyping the threat of a cyber Armageddon allows the government to circumvent the Constitution and go after its perennial enemies – not Muslim terrorists or member states of the so-called Axis of Evil like Iran, but internal political enemies like those spelled out in the DHS' "rightwing extremist" document.
and......
http://www.infowars.com/food-stamp-nation-what-a-modern-day-bread-line-looks-like-infographic/
With digital technology being used for all manner of government distributions, it's difficult to overtly distinguish between the severity of the Great Depression of the 1930′s and today's economic crisis.
But just because we don't see thousands of hungry people lined up for hours at a time at their local soup kitchen today doesn't mean the lines don't exist.
Today bread lines have been removed with the help of technology; EBT cards are filled with Government money for Food Stamp participants to purchase food at local retailers.

If all EBT recipients shopped at only Walmart Super Centers for ALL their SNAP benefits, then this is how the Bread Line would look each month– 14,588 people.

The Modern Era's Bread Lines are not visible because the business is handled discreetly through EBT Cards
The line at a single Walmart, if we include both adults and children receiving SNAP benefits, would be over 7 miles long!
The following info-graphic provides some additional facts and visuals.
http://www.infowars.com/national-guard-whistleblower-doomsday-preppers-will-be-treated-as-terrorists/
Melissa Melton
Infowars.com
October 25, 2012
"I do solemnly swear that I will support and defend the Constitution of the United States against all enemies, foreign and domestic…"
So begins the Oath of Enlistment for the U.S. military, but in an explosive interview with a National Guard whistleblower shown below, soldiers are now being advised they will be ordered to break that oath should civil unrest erupt across the country.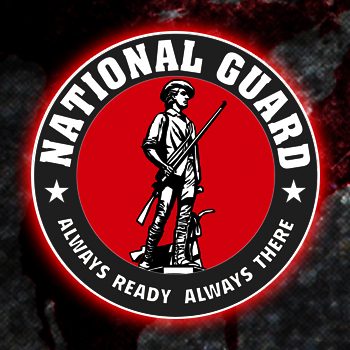 Referred to only as "Soldier X" under promise of anonymity, an Army National Guardsman spoke via phone with Infowars Nightly News Producer Rob Dew regarding a recent briefing his unit underwent on actions the military would take in the event that an Obama election loss sparked rioting in America's streets.
The soldiers were reportedly told"Doomsday preppers will be treated as terrorists."
In addition, guns will be confiscated.
"They have a list compiled of all these doomsday preppers that have gone public and they plan to go after them first," Soldier X said. He claimed those in charge are acting under the belief that preppers will be "the worst part" of any potential civil unrest.
Soldier X was also told that any soldiers in the ranks who are known as preppers will be deemed "defects." He explained the label meant these soldiers would be treated as traitors. "If you don't conform, they will get rid of you," he added.
Unit members also warned not to associate with any fellow soldiers who are preppers.
Not only does the military reportedly plan to target preppers should mass chaos break out, but Soldier X also voiced his concerns regarding civilian gun confiscation.
Soldier X admitted, "Our worry is that Obama's gonna do what he said he's gonna do and he's gonna outlaw all weapons altogether and anybody's name who is on a weapon, they're gonna come to your house and try to take them."
It would not be the first time the National Guard has been used to unconstitutionally disarm law-abiding citizens, robbing them of their Second Amendment right to bear arms. In the aftermath of hurricane Katrina,
police and military took to the streets disarming lawful gun owners
, including those who were on dry land and had plenty of stored food and water.
When asked if he would go along with gun confiscation, Soldier X replied he and his fellow like-minded guardsmen planned to stand down — not answer the phone or show up to post.
"I'm sorry but I don't believe in suicide," he said.